Genital dissatisfaction more prevalent in general population than expected according to new Swedish survey
The results of a study published in The Journal of Sexual Medicine depicted that the genital self-image and satisfaction with one's genitalia were generally low among Swedish men and women and genital size was not the only influencing factor for self-impression. For such people, psychological intervention is necessary, in addition to cosmetic genital surgery, to improve their satisfaction and self-image.
Background
There seems to be widespread discontent with one's genitalia hampering self-image, particularly among youngsters. Thus, cosmetic surgeries have been in high demand and many people with normal genitalia are now undergoing cosmetic genital surgery.
Positive body image significantly impacts psychological well-being and genital satisfaction is a crucial factor that improves sexual health and reinstates self-image. For men, the size and shape of the penis hold importance, while women tend to be concerned about the size of their labia minora. Such consciousness makes these individuals feel unattractive and even infertile, and hence, causes dissatisfaction.
Further, exposure to pornographic or sexually explicit material (SEM) increases genital unhappiness. SEM constrains genital ideals (for example, huge penises and labia minora that do not protrude) and restricts the sense of positive body image––which influences people's concepts of the appearance of 'normal' genitalia. A perceived divergence from these ideals leads to feelings of unhappiness despite functional reproductive organs.
However, the existing evidence is conflicting – as some studies indicate that the use of SEM is associated with genital dissatisfaction while others do not find an association between the two. Therefore, it is unclear whether exposure to SEM is associated with a negative genital self-image.
It has been determined that as many as one-third of women and almost half the male population are dissatisfied with their genital appearance. Yet, it remains unknown how many individuals suffer from more extreme dissatisfaction.
A further investigation of the relationship between genital dissatisfaction and avoidance of sexual encounters or activities and safety-seeking behaviors is also necessary. Avoidance behaviors observed in men and women include choosing a particular type of clothing to conceal flaws. In contrast, examples of safety-seeking behaviors are self-comparison and resorting to methods of altering the appearance of one's genitalia.
The study
This study investigated the genital self-image in a large sample of males and females and whether specific factors could predict genital self-image among 3,533 respondents from Sweden.
The survey consisted of an online questionnaire completed by 3,533 anonymous adults residing in Sweden who were recruited through media advertisements and social media posts.
A seven-item self-report Female Genital Self-Image Scale (FGSIS) measure (with a range of 7–28 points) assesses how women perceive their vulva/vagina. Here, positive genital self-image is associated with higher scores. As the gold standard for measuring genital self-image, the FGSIS exhibits strong validity and good internal consistency. The Male Genital Self-Image Scale (MGSIS) is similar to FGSIS, with excellent validity and reliability. The MGSIS was only made available to participants who selected the penis as their genital type.
The following questions were asked: genital self-image, genital measurements – penis and labia minora, sexual activity frequency, use of sexually explicit material (SEM), and willingness to undergo cosmetic genital surgery. Other queries included – What is the relationship between genital self-image and a) actual genital measurements, b) SEM use, c) frequency of sexual activity, d) receptivity to cosmetic genital surgery or e) age?
The findings
Based on the survey results, 3.6% of the female and 5.5% of the male respondents had a severely low genital self-image (defined as two SD below the mean). Among the ones who were dissatisfied with the appearance of their genitalia, 13.7% of females and 11.3% of males desired cosmetic genital surgery. The mean estimated protrusion of the labia minora was 0.76 cm, and the mean estimated length of stretched flaccid penis was 12.5 cm.
Access to SEM did not predict the genital self-image score; in fact, a huge majority of the men (94%) and 60% of females were found to consume SEM over the past three months. Of note, significant predictors of improved genital self-image scores were –males having a larger penis, females having lesser protrusion of their labia minora, sexual activity levels, and older age amongst the females. On the other hand, avoidance of sexual activity or encounters and safety-seeking behavior correlated to poorer genital self-image.
It is speculated that the relationship between SEM consumption and genital self-image could be nonlinear, with persons who access more SEM doing so either due to an insatiable sexual appetite or because they seek to compare their genitalia with others. Moreover, there was a high correlation between avoidance and safety-seeking behaviors, sexual activity, openness to genital cosmetic surgery, and low genital self-image.
Conclusion
The findings suggested that genital dissatisfaction may be more prevalent in the general population than expected and that genital size can impact self-image – as more protruding labia minora and a shorter penis were associated with poorer self-esteem. All males and more than half of all females consume sexually explicit media. In general, younger females were more concerned about their genital appearance.
However, it remains unclear if this is a consequence of a changing standard of beauty or if genital satisfaction varies with age. More in-depth research into the psychological theory and the development of viable treatments to reduce individual sexual unhappiness is necessary to uncover the substantial predictive value of avoidance behaviors on genital self-image.
Journal reference:
Hustad, I., Malmqvist, K., Ivanova, E., et al. (2022). Does Size Matter? Genital Self-Image, Genital Size, Pornography Use and Openness Toward Cosmetic Genital Surgery in 3503 Swedish Men and Women. The Journal Of Sexual Medicine. Doi: 10.1016/j.jsxm.2022.06.006 https://www.sciencedirect.com/science/article/pii/S1743609522014886
Posted in: Men's Health News | Medical Science News | Medical Condition News | Women's Health News
Tags: Cosmetic Surgery, Frequency, Labia, Medicine, Penis, Research, Sexual Health, Surgery, Vagina, Vulva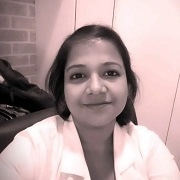 Written by
Nidhi Saha
I am a medical content writer and editor. My interests lie in public health awareness and medical communication. I have worked as a clinical dentist and as a consultant research writer in an Indian medical publishing house. It is my constant endeavor is to update knowledge on newer treatment modalities relating to various medical fields. I have also aided in proofreading and publication of manuscripts in accredited medical journals. I like to sketch, read and listen to music in my leisure time.
Source: Read Full Article