Jalapeño Peanut M&M's Exist Now, and They Look Spicy AF
Hold the phone, pause Netflix, and give me 100% of your attention right now, because I have something important to talk about. A limited-edition Mexican Jalapeño Peanut M&M's flavor is hitting shelves this year, and I need to know if you're down for it.
Your first reaction to this news is most likely hesitant at best, and I'm right there with you. This is far from M&M's typical new flavors, like caramel and mint. But maybe they're onto something here. Opposites do attract, and it's tough to get anymore dissimilar than chocolate and jalapeño peppers.
Instagram user @snackchatlive broke the news first in September 2018 and let us in on another secret—there are two new flavors coming this year as well. English Toffee Peanut and Thai Coconut Peanut will be joining the lineup. Sorry to anyone allergic to peanuts, because all three are filled with them.
View this post on Instagram
***BREAKING SNACK NEWS*** @mmschocolate is set to release THREE new flavors of peanut M&M's in 2019. -Thai Coconut Peanut -Mexican Jalapeño Peanut -English Toffee Peanut Video review of each flavor on my IG story and highlight this week! . Follow Snackchat Live on snap 👻 Brenterest and Facebook! . . #junkfood #candy #2019 #chocolate #cheatmeal #cheatday #dietortryit #f52grams #snacking #snack #junk #sugar #coconut #peanut #mandms #candybar #jalapeno #thai #mexican #toffee #snacks #minnstagrammers #delish #hangry #nomnom #buzzfeast #foodstsgram #foodgasm
A post shared by SnackChatLive with Brent Timm (@snackchatlive) on
"Enjoy the taste of roasted peanuts, spicy jalapeño-flavored M&M's milk chocolate and a colorful candy shell," the Mexican Jalapeño Peanut M&M's description says.
The three new M&M varieties are part of the "internationally inspired flavors," according to the packaging. And the yellow M&M is dressed up to go along with each of them.
M&M's finally confirmed in January that all three flavors are coming out, but right now they are only available on the brand's website.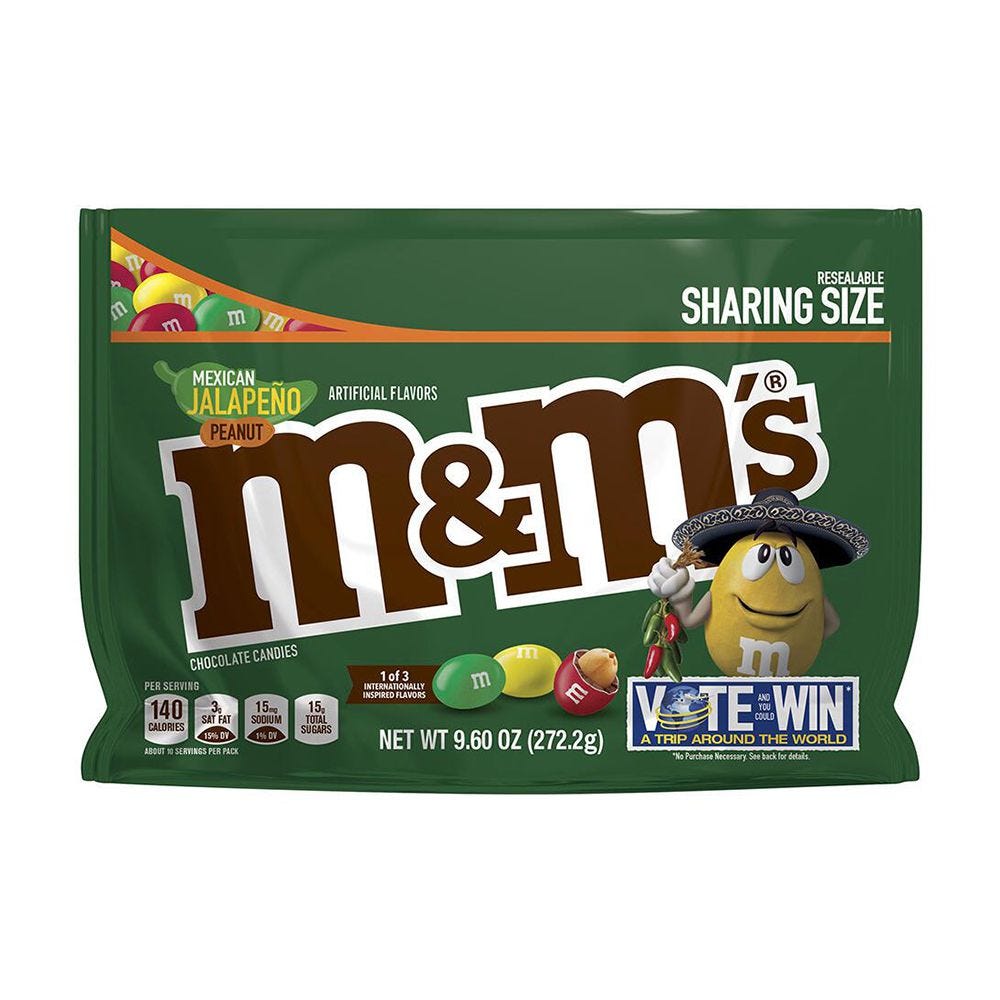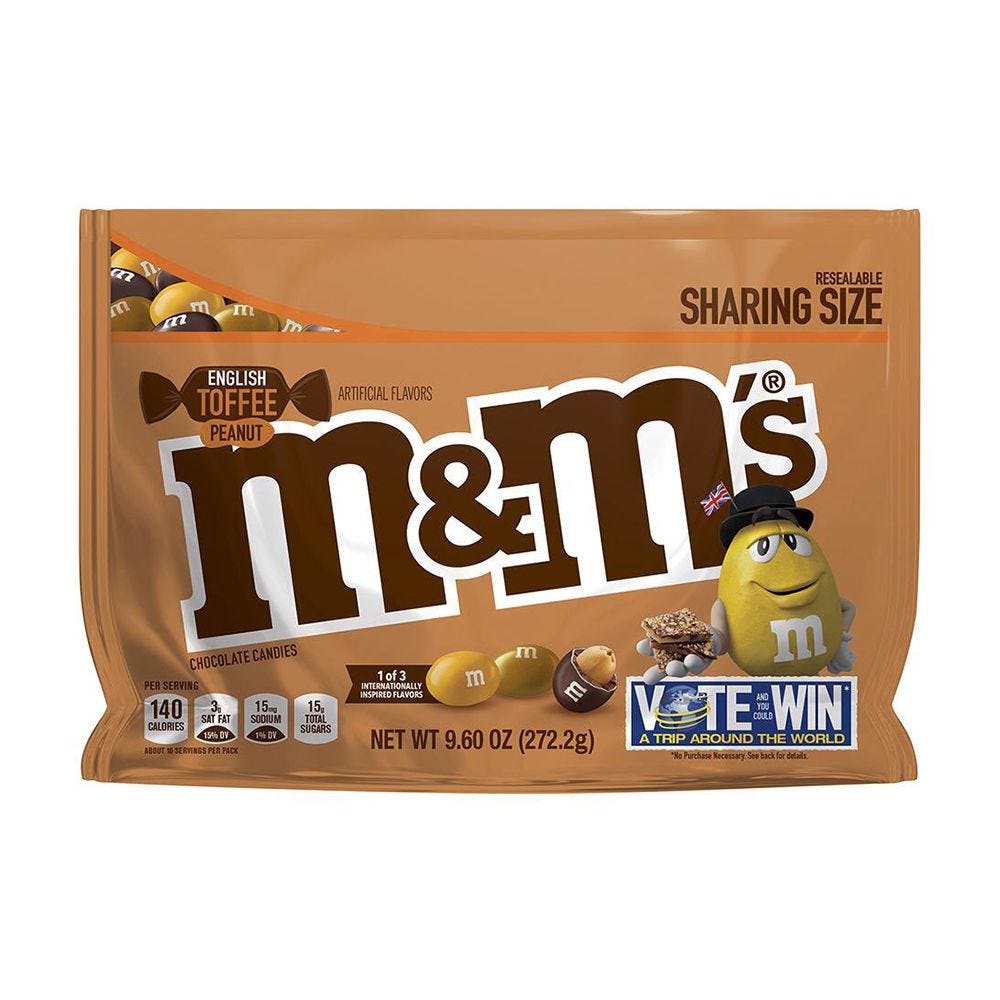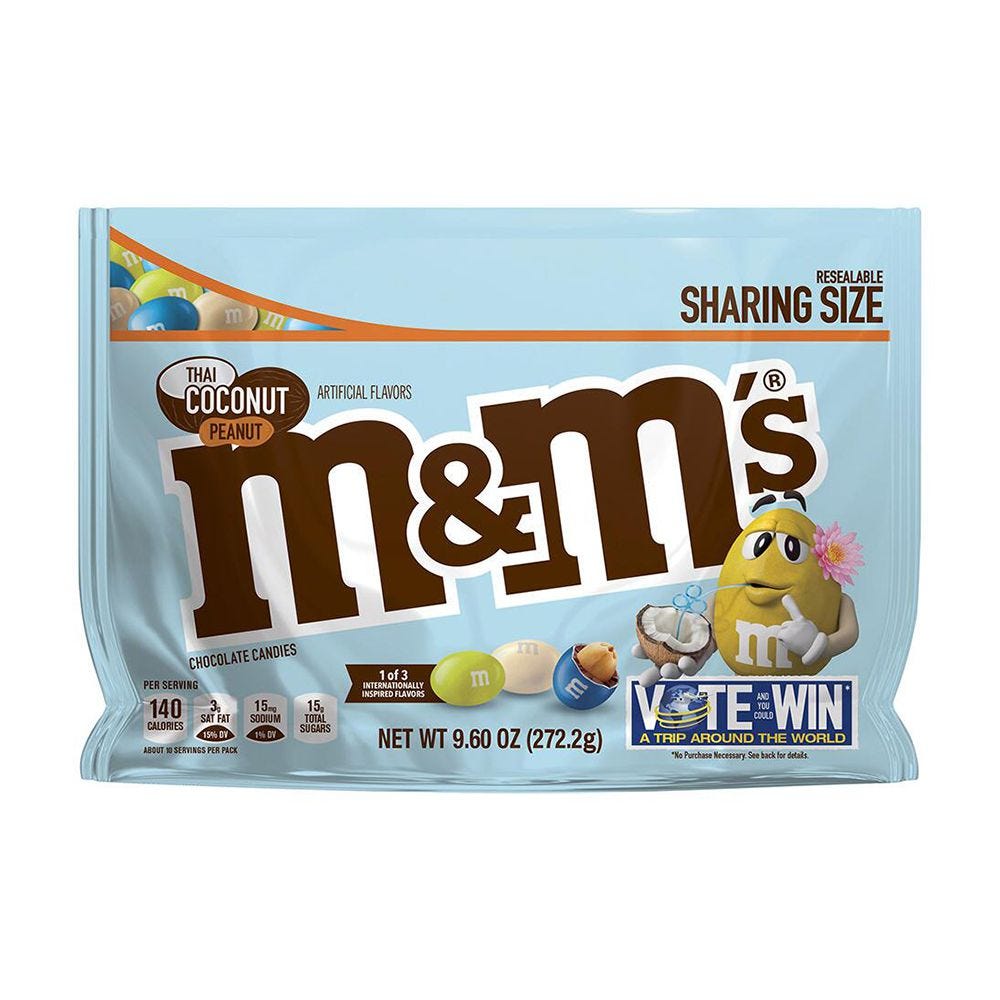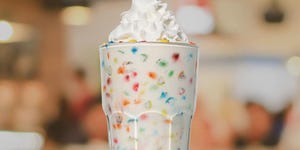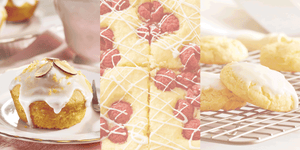 Source: Read Full Article