Khloe Kardashian's Favorite FitBit Is On Sale For Almost $50 Off Right Now
Fitbit Ionic is marked down $47 on Amazon right now.
The fitness tracker is Khloe Kardashian's favorite—she even shared a photo in her Instagram Story wearing the watch.
Fitbit Ionic comes with a number of features, like GPS, heart-rate tracking, tons of apps, music storage, and quick-reply phone capabilities.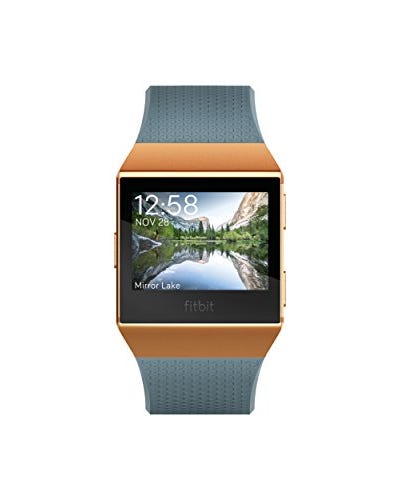 If you've been trying to keep up with your fitness-tracker-obsessed friends (or…the Kardashians) get ready to take some action. The Fitbit Ionic, a.k.a. Khloe Kardashian's go-to smart watch, is totally on sale right now.
You can snag the Fitbit Ionic for $47 off on Amazon, bringing the price down to $222. That's the lowest price it's EVER been, btw. And that great deal applies to three different color options: slate with burnt orange, blue-gray with silver, or charcoal with smoke gray.
And yeah, as mentioned, fitness-savvy Khloe is a huge fan. A couple months ago, she posted a photo in her Instagram Story that showed her rocking the Fitbit Ionic in blue-gray.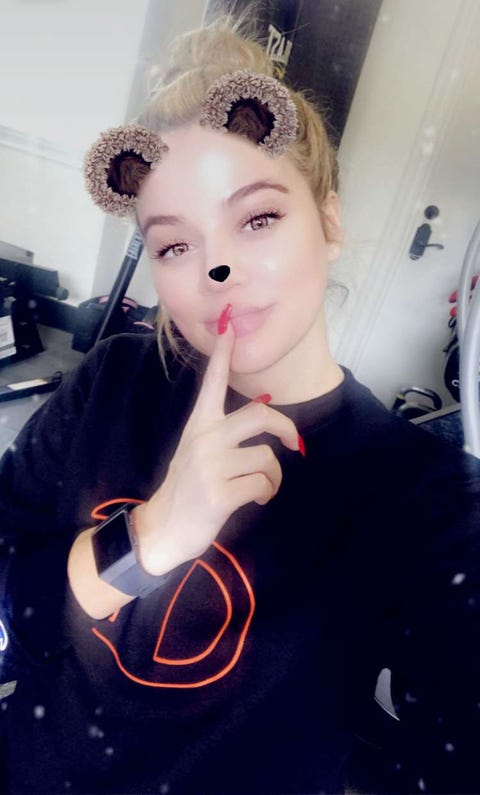 @khloekardashian
Beyond being Kardashian-approved, this fitness tracker has a number of great features. For starters, it offers virtual coaching throughout your workout, which includes onscreen guidance for every exercise in your routine. And, thanks to built-in GPS, this watch will track your distance, pace, and elevation climb with precision—whether you're running or biking.
It also automatically tracks your workouts—like swimming, running, biking, and more—and uses heart rate monitoring to accurately measures your intensity, calorie burn, and progress.
And don't stress about bringing your phone along to crank the tunes, you can store music directly on the Fitbit Ionic, or even access Pandora. Plus, with it's four day battery life, you never have to stress about your fitness tracker dying on you mid-workout.
Yeah, it looks like Khloe was on to something with this one…
Source: Read Full Article