Mars Wrigley Is Hiring an Intern to Eat Chocolate and Candy
Being paid to eat is a dream you probably thought wasn't possible. Well, if you like chocolate, candy, and gum, your dream could come true. Mars Wrigley is hiring an intern, and among the responsibilities will be sampling chocolate, gum, and fruity confection.
The World's Sweetest Internship launched last year, and the 8- to 12-week program will give you a whole new appreciation for candy. You'll get a VIP look beneath the wrapper while getting to taste it for yourself. Mars Wrigley is behind many of your favorite sweet brands: M&M's, Snickers, Skittles, Twix, Dove, Starburst, Doublemint, Juicy Fruit, and many more. So you know you'll be snacking on a ton of good treats.
Let's get to the basics of the dream internship. It's based at the global headquarters in Chicago, and it goes from late May through August. During the internship, you'll learn how the team members play a role in the company and collaborate to execute a signature Mars Volunteer Program event at the end of the summer. You'll also assist in social media as well as produce a personalized batch of chewing gum and participate in media training. Oh, and did we mention it's a paid opportunity with a bonus of one year's worth of candy?!
You have to be a high school graduate or equivalent, but having a college degree is preferred, and you have to be at least 21 years old as of May 20, 2019. Sound like an internship you need to have? Apply here now!
Get Your Palette Ready for the Internship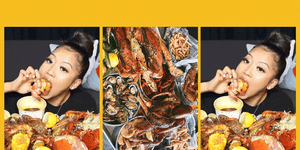 Source: Read Full Article