Texas community celebrates boy's 'miraculous recovery' with superhero sendoff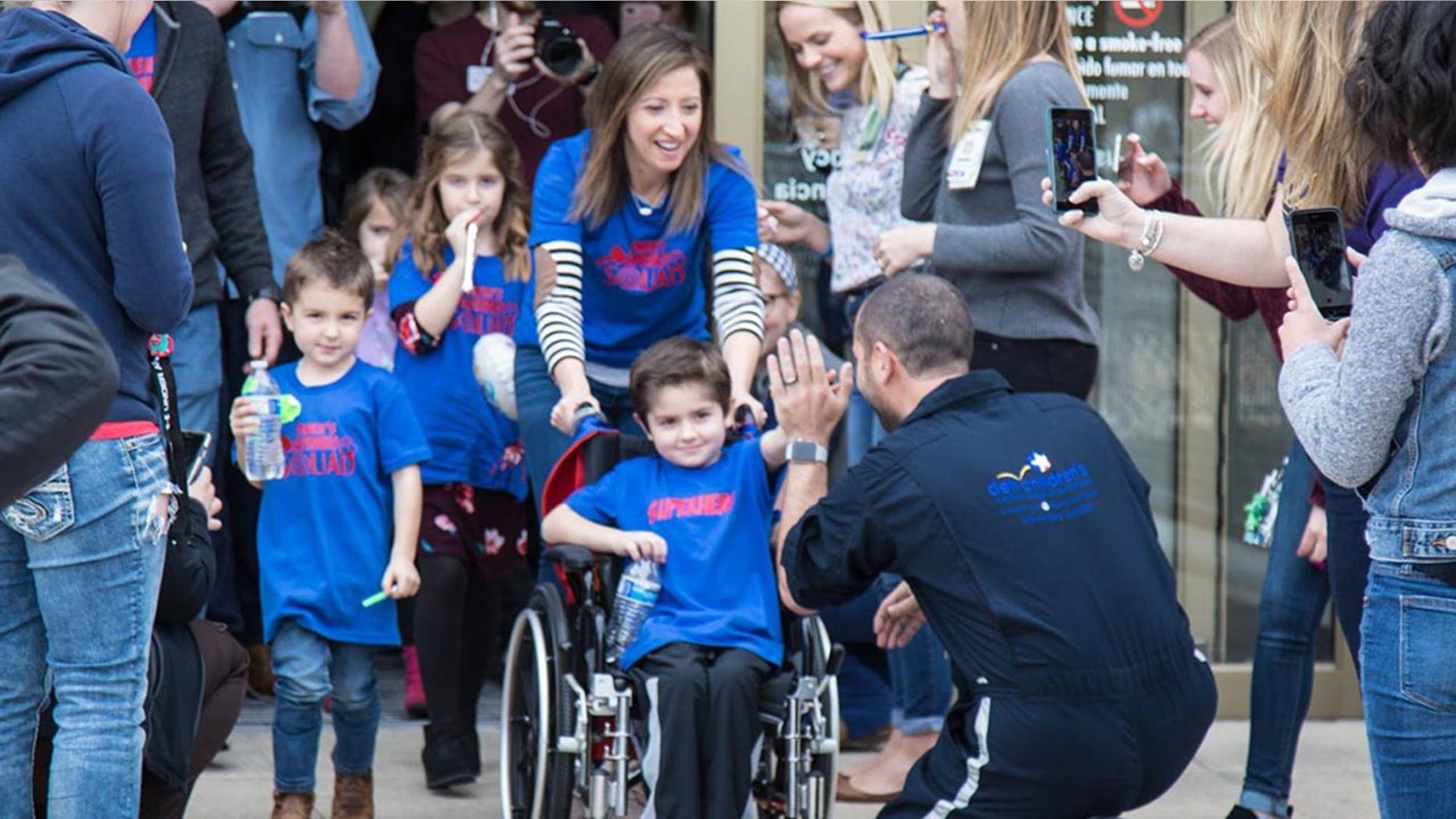 Owen Coulter, 5, of Austin, Texas, got a hero's sendoff after making a miraculous recovery at the Dell Children's Hospital.
(Chris Wilkinson/Austin Fire Department)
Days before Christmas, Owen Coulter, 5, of Austin, Texas, was rushed to the hospital with a deadly virus and moments later, his heart stopped. He was unresponsive.
As medical staff at Dell Children's Hospital performed CPR and tried to revive him, his mother, Kristin Coulter, immediately started praying.
2-YEAR-OLD'S 'MIRACLE' HEALING SPARKED WORSHIP ANTHEM: 'WE BELIEVE IN THE POWER OF PRAISE'
"I cried out for him. I told him to stay with us. I told him I loved him, and I asked God to save him," she told FOX 7. Darin Coulter, his father, a firefighter with the Austin Fire Department, knew it wasn't good.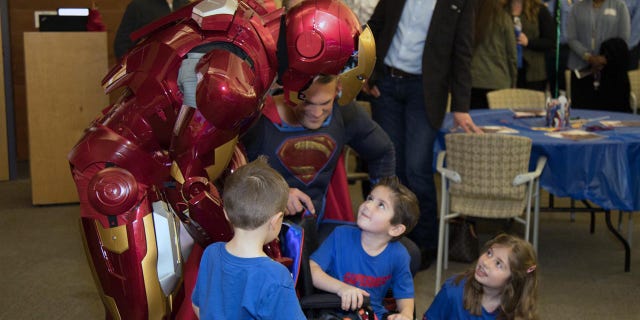 Owen Coulter, 5, celebrates his recovery with superheroes, Ironman and Superman, from the Austin Police Department.
(Chris Wilkinson/Austin Fire Department)
After 90 minutes of CPR and putting Owen on an ECMO machine, something normally used for adults, his heart began to beat again.
"He's our miracle baby," Coulter added. "He was the hospital's Christmas miracle."
'MIRACLE BABY' SURVIVES AFTER BEING GIVEN LESS THAN 1 PERCENT CHANCE OF SURVIVAL
Step by step, Owen has made strides in his recovery aided by a wheelchair and a walker. After 56 days, he was finally able to return home.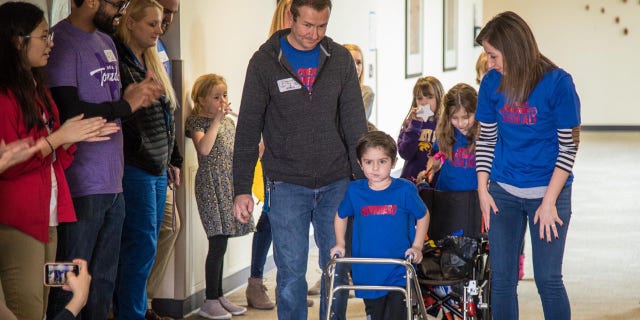 Owen Coulter, 5, uses a walker to help aid his rehabilitation as he makes a full recovery.
(Chris Wilkinson/Austin Fire Department)
"It feels amazing! This was a miraculous recovery. I've never seen anything this incredible before," Dell Children's Emergency Medicine Dr. Patrick Ryan told the FOX affiliate. "It just warms my heart to see Owen and his family being able to go home today."
The Texas community game him a hero's sendoff from the hospital earlier this month.
'IT'S A MIRACLE': GOOD SAMARITANS LIFT CAR OFF BOY AFTER HE WAS HIT
Owen's celebration was complete with superhero shirts, friends, family, and members of the community, including a salute from police officers and firefighters.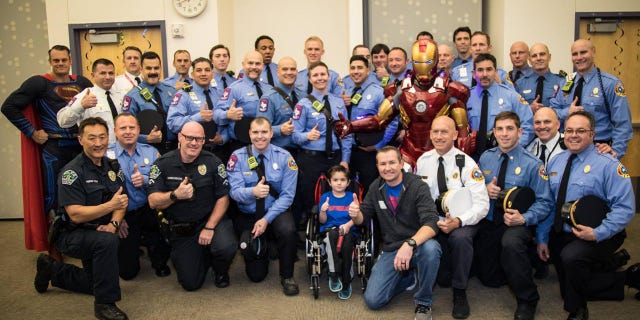 The Austin Fire Department celebrates Owen Coulter, 5, as he makes a recovery back from a deadly scare before Christmas.
(Chris Wilkinson/Austin Fire Department)
"Welcome home, Owen!" the Austin Fire Department wrote on Facebook February 7.
CLICK HERE TO GET THE FOX NEWS APP
Owen and his family rode home that day in a firetruck, but his road to recovery is far from over.
A GoFundMe page has been set up to help with medical costs.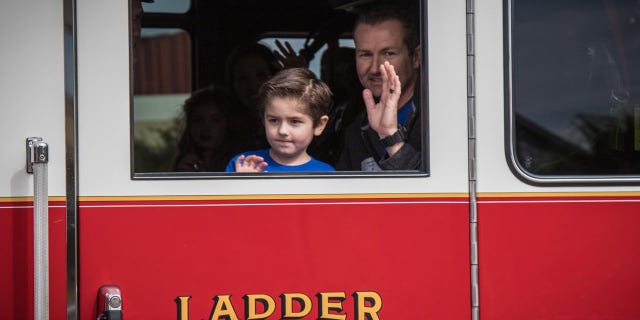 Owen Coulter, 5, and his dad, Darin, who is a firefighter ride home in a firetruck after he made a miraculous 56-day recovery at Dell Children's Hospital in Austin, Texas.
(Chris Wilkinson/Austin Fire Department)
"There are no words to describe this situation, but the faith the family has in the Lord and the miracles and love they have felt from family, friends, Austin Fire Dept, Concordia University, Celebration Church, Footsteps Preschool, the list goes on…is indescribable and gives them the strength to fight this battle with their little man," the page update said.
TRUMP'S PERSONAL LETTER 'TOUCHED' WOMAN WHO WAS BATTLING BRAIN TUMOR: 'I COULDN'T BELIEVE IT'
They expect him to make a full recovery as he enters kindergarten in the fall with his twin brother, Hudson.
Source: Read Full Article