Osteoporosis and Hearing Loss
Hearing loss is the third most common chronic condition in the United States. Individuals suffering from hearing loss report reduced quality of life, and a higher risk of depression. Osteoporosis has been identified in some studies as a risk factor for hearing loss.
Image Credit: Crevis/Shutterstock.com
What is osteoporosis and hearing loss?
Osteoporosis is a common metabolic disorder that causes progressive changes in bone structure. In the context of hearing last, metabolic changes, coupled with the degeneration of middle air obstacles or the cochlear capsule are believed to cause hearing loss in patients with the bone condition.
Sudden sensory neural hearing loss is defined as the rapid onset of sensorineural hearing loss. Its prevalence increases with age, with no sex preference. Both disrupted flow of the perilymph to the cochlea and auditory nerve dysfunction can cause sudden sensory neuronal hearing loss; however, >50% of cases are idiopathic (with unknown cause). There are several risk factors for hearing loss; these include vascular and metabolic dysfunction.
What is the evidence linking osteoporosis and hearing loss?
The association between osteoporosis and hearing loss are inconsistent across several studies; however, a meta-analysis, conducted this year which included data from five studies across different countries, age groups, races, agendas, concluded that a decrease in bone mineral density, osteoporosis, was significantly associated with hearing loss.
Moreover, this study did not observe any influence of the use of systemic bisphosphonates in the development of hearing loss among women with osteoporosis. Bisphosphonates at the primary treatment choice for osteoporosis management and conditions characterized by increased osteoclast-mediated bone resumption.
The researchers noted, however, that bisphosphonate treatment could reverse noise-induced damage to primary afferent auditory synapses in mice, with the recovery of peripheral hearing. Although the risk of hearing loss was not correlated with the usage of bisphosphonates, further research is necessary to determine whether timing or dose of bisphosphonate use could impact treatment.
Click here to read about the risk factors for osteoporosis!
This study corroborates a study published in 2015 in the Journal of Clinical Endocrinology and Metabolism. The outcomes demonstrated that those with osteoporosis were 76% more likely to develop sudden-onset hearing loss.
In the Nurses' Health Study (NHS) (1982–2016) and Nurses' Health Study II (NHS II) (1995–2017).large, nationwide, longitudinal study of ~ 144,000 women with up to 34 years of follow up, osteoporosis was independently associated with a higher risk of incident moderate or worse hearing loss. The risk of developing hearing last was also found to be greater in women who had a history of vertebral fractures but not hip fractures.
What are the causative mechanisms linking hearing loss and osteoporosis?
Hearing loss itself has several aetiologies. Most recently, hearing loss associated with age, called presbycusis, has recently been attributed to be caused by demineralized peripheral bone in addition to age-related bone mass loss at central sites such as the hip and spine. The correlation coefficient between the two variables is estimated to be between 0.6 and 0.7. however, the underlying mechanisms linking hearing loss and osteoporosis are unclear.
The cochlear and internal auditory nerves are encased in a hard and compact temporal bone. The flow of calcium in the cochlea and stereocilia of the cochlea control both of their activities to ensure mechanical electrical transduction occurs in the cochlea.
The stereocilia are mechanosensing organelles that project out from the apical (top) of cells that convert physical force from sound, head movement, or gravity into an electrical signal, (mechanoelectrical transduction). This suggests the role of bone metabolism in auditory function.
It has been hypothesized that systemic bone demineralization could involve the temporal bone, the otic capsule, in the middle ossicles. The otic capsule is the rigid, bony outer wall of the inner ear in the temporal bone consisting of the vestibule, semi-circular canals, and cochlea.
Evidence for this comes from studies of Paget's disease of the bone, characterized by increased bone remodeling, bone hypertrophy, and abnormal bone structure. This chronic, localized disease is also associated with demineralization of the cochlear bone is associated with hearing loss.
In Paget spinal stenosis, secreted toxic cytokines are thought to mediate cochlear dysfunction by inducing hearing cell loss as well as the loss of auditory neurons.
Osteoporotic bone metabolism also causes changes in the calcium ionic endolymphatic flow to the cochlea; this is thought to disturb the transduction in the cochlea. The endolymphatic sac is a non-sensory organ of the inner ear filled with a potassium-rich fluid that bathes the apical side of inner ear sensory cells.
Sound waves in the endolymph displace the stereocilia and initiate the transduction of the acoustic stimulus.
Both the cochlea and low concentrations of calcium in the endolymph of the cochlea are instrumental for homeostatic control of the endolymph potential as well as sensory transduction in cochlear hair cells. The abnormally increased bone resorption could result in high calcium concentration in the endolymph, which would disturb the endolymph potential.
Ultimately there is a strong correlation between hearing loss and osteoporosis, and further research is necessary to determine clear causative mechanisms.
References:
Yeh MC, Weng SF, Shen YC, et al. Increased Risk of Sudden Sensorineural Hearing Loss in Patients With Osteoporosis: A Population-based, Propensity Score-matched, Longitudinal Follow-Up Study. (2015) J Clin Endocrinol Metab. doi:10.1210/jc.2014-4316.
Curhan SG, Stankovic K, Halpin C, et al. Osteoporosis, bisphosphonate use, and risk of moderate or worse hearing loss in women. (2021) J Am Geriatr Soc. doi:10.1111/jgs.17275.
Kahveci OK, Demirdal US, Yücedag F, Cerci U. Patients with osteoporosis have a higher incidence of sensorineural hearing loss. (2014) Clin Otolaryngol. doi:10.1111/coa.12242.
Further Reading
All Osteoporosis Content
Bone Disease
What is Osteoporosis?
Osteoporosis Symptoms
Osteoporosis in Men
More…
Last Updated: Jan 7, 2022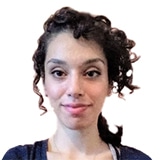 Written by
Hidaya Aliouche
Hidaya is a science communications enthusiast who has recently graduated and is embarking on a career in the science and medical copywriting. She has a B.Sc. in Biochemistry from The University of Manchester. She is passionate about writing and is particularly interested in microbiology, immunology, and biochemistry.
Source: Read Full Article